architectural tuesday | Jens Thomas Arnfred | 29.11.2016
Jens Thomas Arnfred (born 1947) is the co-founder of Tegnestuen Vandkunsten, one of Denmarks most acclaimed architectural offices, established in 1971 as a group of rebellious young architects who wished to change people's way of living.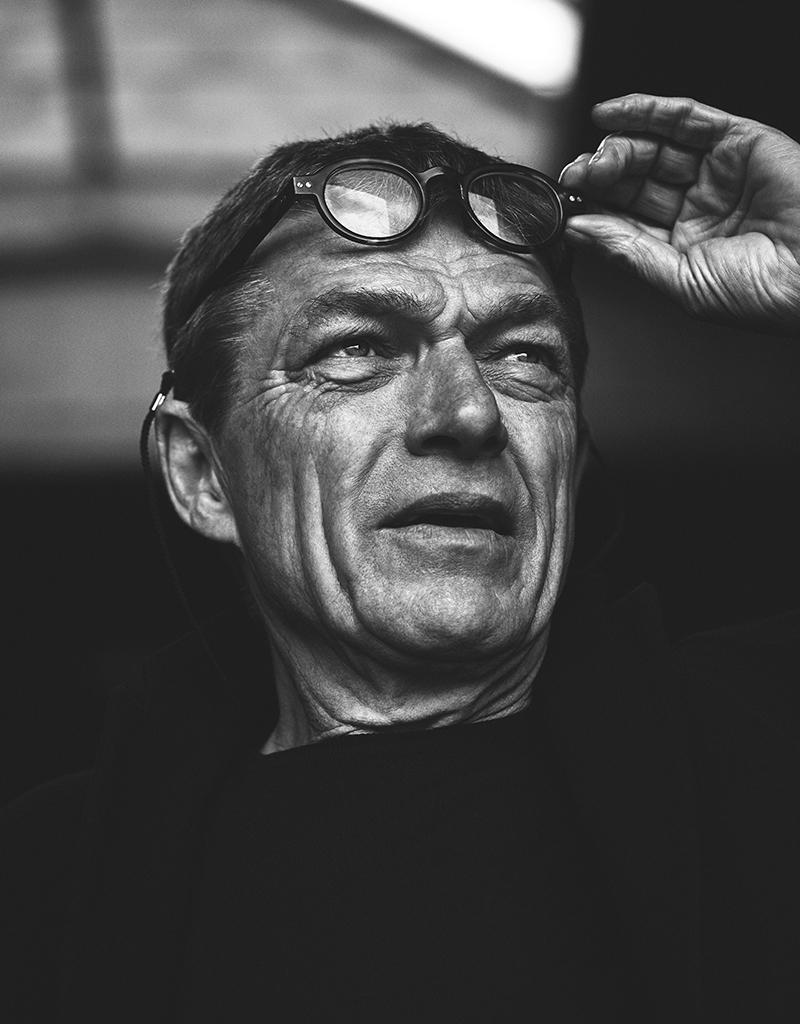 During the 1970s and 1980s, the office won a great number of competitions for large social housing projects all over Denmark, Norway, and Sweden. With a pragmatic approach to everyday building materials, but a highly aesthetic sensitivity, Vandkunsten has managed to create thousands of dwellings for average people and families, sharing social, aesthetic and tectonic qualities that are rare in today's architecture.
Being the teachers of Bjarke Ingels and many other distinguished young architects, Jens Thomas Arnfred and his fellow partners from Tegnestuen Vandkunsten have marked a whole generation with a pragmatic attitude towards architectural conception, yet with a high degree of social qualities and unorthodox, sometimes radical, architectural solutions.
Settlements like Tinggården, Hesselbo, Hedelyngen, Jystrup Savværk, Trudeslund, Fuglsangpark, Dianas Have, Søhuse, all situated on Zealand, and Hestra Parkstad, Tre Guder and Laröd (Sweden) and Sandtunet (Norway) have all become new classics, with qualities of habitation far beyond the majority of today's mainstream architecture, yet still to be discovered and investigated.
Photo: Philip Messmann
1947 Born
1967 Admitted at the Royal Academy of Fine Arts, School of Architecture
1970 Founds the architecture studio Vandkunsten together with Michael Sten Johnse and Svend Algren
1981 LO Foundations Culture Prize
1982 Eckersbergs Medallion from the Academic Council
1985 Guest professor at the Technical University of Nova Scotia, Canada
1986 C.F. Hansen Medallion from the Academic Council
1987-93 Professor in Building Planning CTH, Gøteborg
1988 Rudolf Lodders Prize for Crimp House
1990 Nykredit Architecture Prize
1992 Kasper Sahlin Prize – Neighbourhood Nielsen by SAR
1995-00 Professor at the Royal Academy of Fine Arts, School of Architecture
2009 3 year work grant – The Danish Arts Foundation
2009 Alvar Aalto Medallion
2013 Life time grant – The Danish Arts Foundation
2015 Nykredit Sustainability Prize