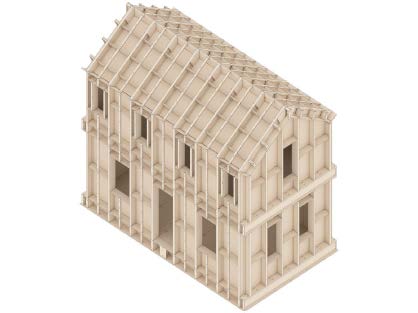 Worldwide there is a big need for affordable livingspace. Globalization leads to a connection of development and ideas in the field of building. Open Source communities could improve and accelerate this development. The potential of theses communities lies in the connection of different diciplines. Especially for building projects with a small budget and a willingness to participate in the work process open source do-it-yourself constructions are a great opportunity to help cover the need of affordable work and living space. Renewable materials such as wood offer great potential here. New, standardised technologies make a decentralised production possible.
AUTOREN
---
Max Salzberger, M.Arch.
Michael Lautwein, M.Arch.
HERAUSGEBER
---
XXII congresso international da sociedade iberoamericana de gráfica digital, November 2018, vol. 5 num. 1, Blucher Design Proceedings, Sao Carlos 2018.