Prof. Dr. Marc Angélil | 02.05.2023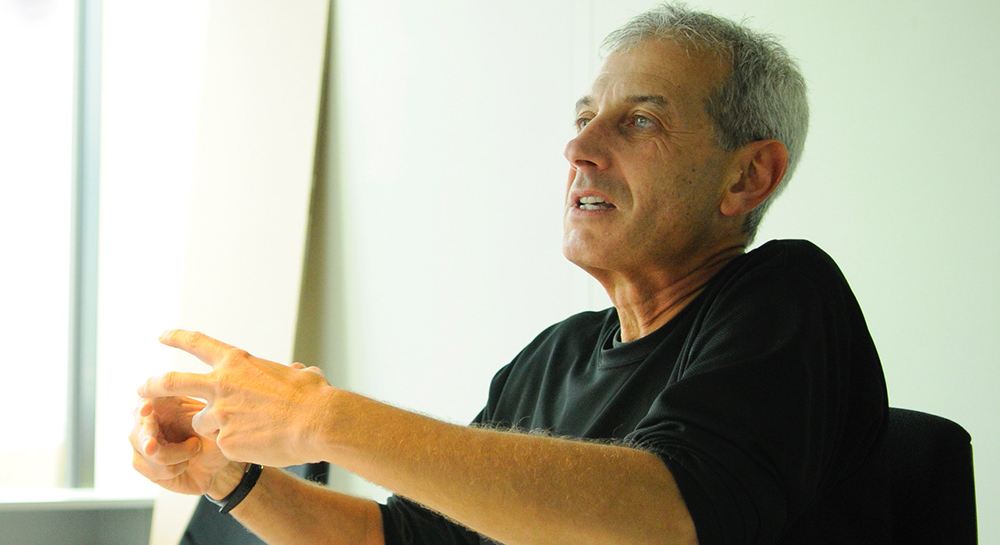 Lecture
"HVAC + W & S + E & IT architectura ex machina"
"I plan to show five cases from practice done in our ateliers over the past 30 years and foreground the errors made – and what we learned from them – in our humble efforts to move toward a circular paradigm, while gradually trying to decarbonize construction. My focus will be on the mechanical systems and machine assemblies that invade our buildings – or what the Indian architect Charles Correa called "architectural pyrotechnics" – and show how to potentially combine energy-active and -passive solutions beyond greenwashing. Throughout my presentation I intend to refer to Correa's proposition that form must follow climate to avert the negative effect of buildings on the environment within the so-called Anthropocene, Capitalocene, Urbicene, or Technocene. In so doing, I intend to address – in view of what French philosopher Bernard Stiegler called the Neganthropocene – the socio-technical-ecological role of architecture as an environment-making practice in our (not always successful) attempts to mitigate its impact on climate – a discourse at the core of our most recent book Flux Redux: 9 Sites of Experimentation in Stocks and Flows that will be released in the summer of 2023″. (Marc Angélil about the lecture.)
Vita
Prof. Dr. Marc Angélil
Marc Angélil is a practicing architect and urban designer at agps architecture, a firm with ateliers in Los Angeles and Zurich. Dedicated to nurturing the next generation of architects, he has taught at several universities, including ETH Zurich, Harvard University, and the University of Southern California. Most recently, he held the 2021 Kenzo Tange Visiting Professorship in Architecture and Urban Design at HarvardUniversity. His research focusses on social and spatial developments of metropolitan regions worldwide, as summarized in his most recent scholarly publication Mirroring Effects: Tales of Territory, co-written with Cary Siress – a book exploring the socio-spatial impact of development-led urbanization on local habitats in different world regions today.
His built projects, done in collaboration with Sarah Graham, Manuel Scholl, and Matěj Draslar, include the headquarters extension of the International Union for Conservation of Nature (IUCN) in Gland/Geneva, the Children's Museum of Los Angeles (CMLA), the Portland Aerial Tram Incorporated (PATI) infrastructure project in Portland, Oregon, the Zurich International School (ZIS), and the midfield terminal at the Zurich Airport(Terminal E). They have received international acclaim, most recently for an off-the-grid ranch in California, including three recognitions from the American Institute of Architects (AIA, Los Angeles Chapter). Their newest book Flux Redux: 9 Sites of Experimentation in Stocks and Flows is framed as a narrative on the ambivalent role of technology in architecture when trying to mitigate architecture's impact on the environment.
Marc Angélil is a fellow of the Bund Schweizer Architekten (BSA) andfounding member of the Board of the Holcim Foundation for Sustainable Construction.
über Marc Angélil
Marc Angélil studierte Architektur an der ETH Zürich. Seine Doktorarbeit "Technik und Form in der Architekturtheorie" wurde mit der Silbermedaille der ETH ausgezeichnet.
Er unterrichtete an der Harvard University und an der University of Southern California in Los Angeles. Seit 1994 ist er Professor für Architektur und Entwurf an der ETH Zürich. Seine Forschung behandelt gegenwärtige Entwicklungen im Städtebau. Er veröffentlichte mehrerer Bücher, darunter "Deviations – Ein Handbuch" zur Entwurfsmethodik, "Indizien" zur politischen Ökonomie urbaner Territorien und "Cidade de Deus! City of God!" zum Thema der urbanen Armut in Brasilien.
Marc Angélil ist Mitglied des Bundes Schweizer Architekten (BSA) und Stiftungsratmitglied der LafargeHolcim Foundation for Sustainable Construction.